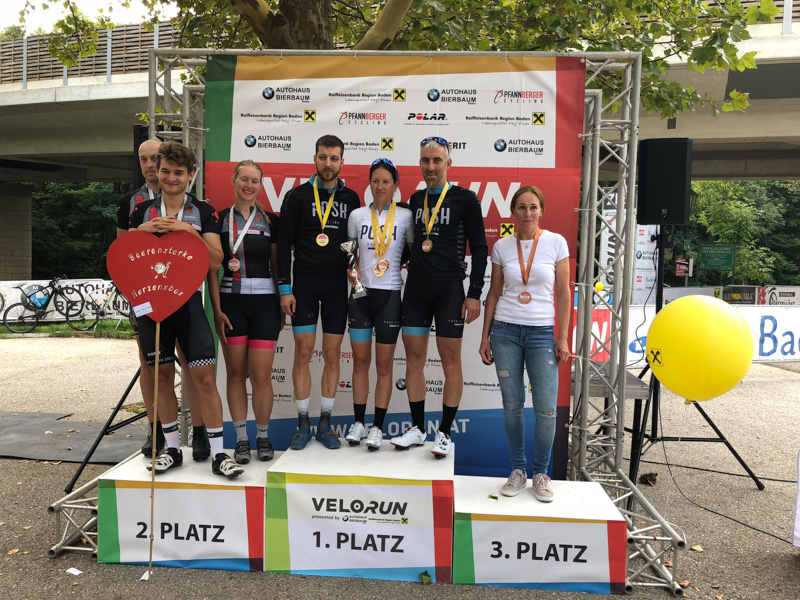 Rund um Flo hat sich 2018 – beginnend mit dem Frühjahrstrainingslager in Porec – eine Art Team gebildet. Seitdem hat sich das POSH cycling Team schon bei diversen Events und Bewerben erfolgreich präsentiert.
Die Highlights des POSH cycling-Rennjahres 2018 waren
– im Mai der Ironman 70.3 in St. Pölten,
– im Juni Triathlon Tulln und St. Pölten Radmarathon,
– im Juli Wachauer Radtage (3. Platz Teamwertung),
– im August Zwettler Radmarathon, Aussee Triathlon Blindenmarkt und TRANS Vorarlberg in Bregenz,
– im September ÖBB Meisterschaft EZF, King of the Lake am Attersee, Ironman 70.3 in Koper (Slowenien) und Ride To Höll bei der WM in Innsbruck und schließlich
– im Oktober King of the Ring am Wachauring mit einem Dreifachsieg des POSH cycling Team.
Daneben hatte das POSH cycling Team einige gemeinsame Ausfahrten auf dem Programm, unter anderem Kursbesichtigungen verschiedener Bewerbe oder einen Kurzbesuch in Wien bei der ÖM Straße am Kahlenberg.
2019 werden wir dieses Programm noch weiter ausbauen!